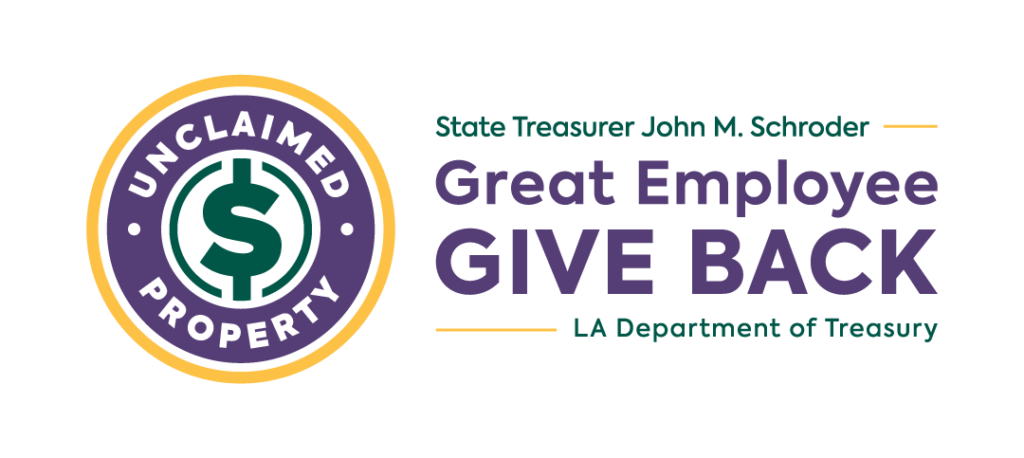 LOUISIANA'S GREAT EMPLOYEE GIVE BACK OF 2023
Introducing the "Great Employee Give Back of 2023!" Join Louisiana businesses like Baton Rouge General in helping employees find their unclaimed property. Treasurer Schroder is excited to launch this new campaign where employers are taking initiative in helping return unclaimed property to their staff.
Through a data match, employees are identified and are able to receive their unclaimed property. This is a way employers can pay it forward to their employees. We call it the "Great Employee Give Back of 2023" and our dedicated team at LA Treasury is here to help!
If you think your organization would be a good fit, please complete the form below.