Event: The Unclaimed Property Annual Mall Show
When: Saturday, May 14, 2022 | 10:00AM-3:00PM
Where: Lakeside Shopping Center | 3301 Veterans Memorial Blvd, Metairie, LA 70002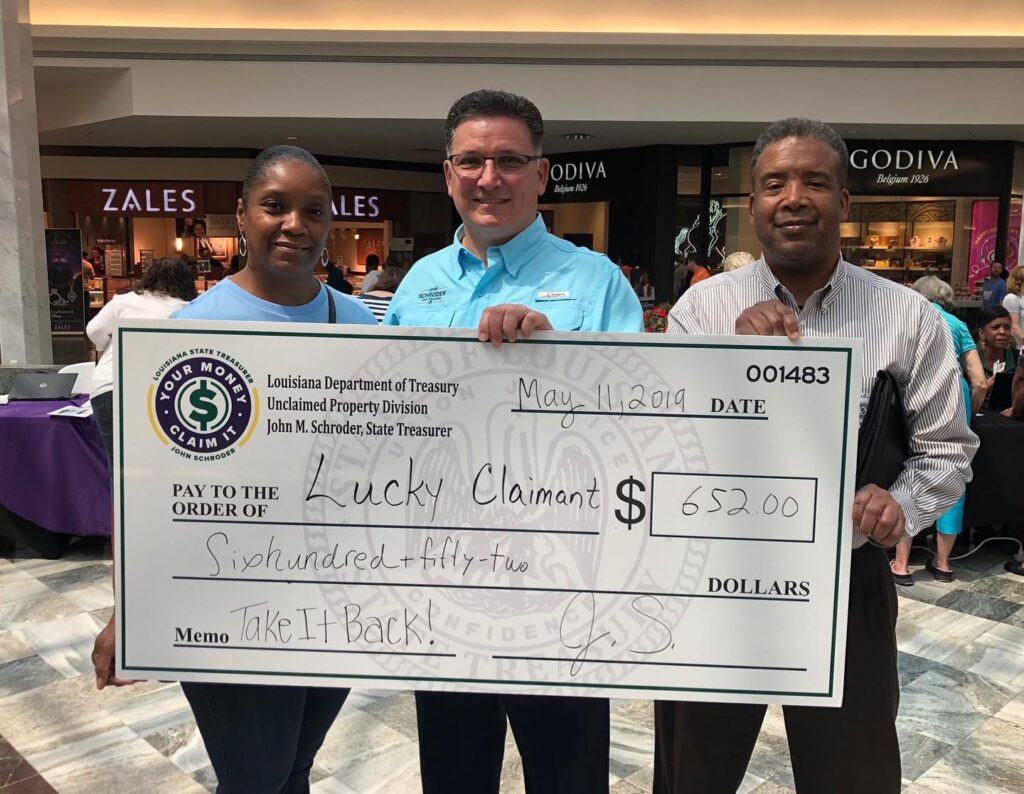 The Louisiana Department of Treasury staff will once again help people search for unclaimed property on Saturday, May 14, from 10 a.m. until 3 p.m. at Lakeside Shopping Center in Metairie. The Annual Unclaimed Property Mall Show is held in the mall's center court and is free and open to the public.
"More than $900 million total in unclaimed property is waiting to be claimed across Louisiana, and $285 million is in the Greater New Orleans Area alone," says Louisiana Treasurer John M. Schroder. "We helped to give back more than $400,000 to the rightful owners during last year's event, and we will have even more Treasury staff at this year's event in hopes of returning even more money."
Each year businesses turn over millions of dollars in unclaimed cash, stocks, bonds, securities, and insurance proceeds to the Louisiana State Treasurer's office. Known as "unclaimed property," these funds include payroll checks, old bank accounts, royalties, utility deposits, interest payments, stock certificates, and life insurance proceeds.
One in six individuals in Louisiana has Unclaimed Property, with claims averaging $900. One of the main reasons an item becomes unclaimed property is an incorrect or old address.
Everyone who is in the line by 3 p.m. will be served.